Guide to Benefits of Vitamin C for Skin
EVERYDAY SKINCARE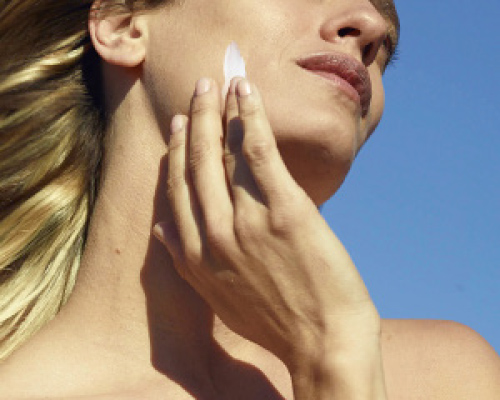 Vitamin C benefits the skin in a wide range of ways, so it's no wonder this potent antioxidant is one of the most talked about ingredientsin skincare. Consuming foods rich in Vitamin C is great for your overall health, but when it comes to your skin that's where topical Vitamin C serums come in. Getting your fix from a facial serum is generally more effective than a cream or gel formulation, due to Vitamin C's chemical makeup.
From hydrating and brightening the skin to helping even out texture and pigmentation, adding a serum containing Vitamin C to your regular skincare routine can make a big difference to your complexion. Read on to discover Vitamin C's benefits for skin, as well as the best way to incorporate a Vitamin C serum into your daily regime.
What are the benefits of Vitamin C for Skin
Vitamin C can be defined as an acidic antioxidant found in citrus fruits as well as many other foods. There a several forms of Vitamin C seen in skincare, but the purest and most effective form is l-ascorbic acid. We know that consumption of citrus fruits is beneficial for boosting immunity, but what does Vitamin C do for the skin?
Since it is a potent antioxidant that helps stimulate collagen production, this skin saviour has such a varied list of benefits that it can be hard to keep track. It's worth breaking down each skin benefit individually, because understanding how ingredients work helps you slot them into your regime in the most effective way.
Plumping
Vitamin C plays an essential role in the skin's collagen production process. Collagen levels in the skin decrease naturally as we age, and this is the underlying cause of fine lines and wrinkles. By applying Vitamin C to the face, you can help increase the amount of collagen produced, resulting in visibly plumped skin. The appearance of fine lines can be minimised from the inside out to create an enhanced youthful looking appearance. This makes Vitamin C a great option for people who want to minimise the signs of ageing.
Brightening
Well known for its brightening effects, Vitamin C is highly effective in helping reduce visible pigmentation and promoting skin radiance and luminosity. As one of the most powerful brightening agents in skincare, Vitamin C can visibly fade skin imperfections such as dark spots and hyperpigmentation and improving skin clarity. For this reason, Vitamin C serums are recommended for people with skin prone to mild acne or people with unwanted pigmentation.
Promoted an even skin tone
In addition to being an effective brightening agent, Vitamin C has also been shown to visibly minimise redness in the skin. It also promotes a smoother more even texture for skin that looks smoother and feels healthy.
Offers antioxidant benefits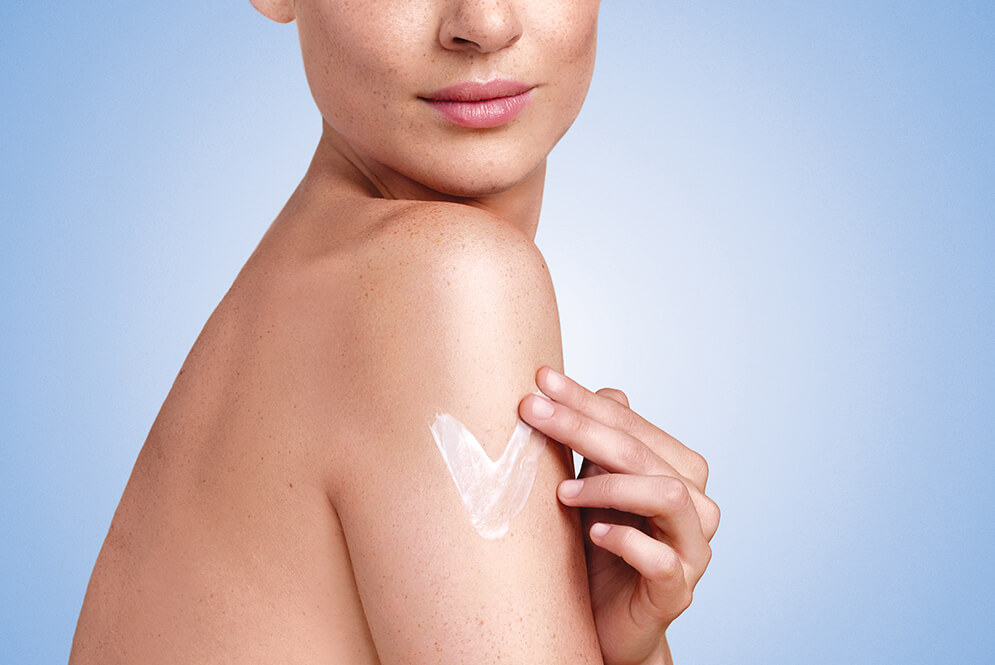 As well as helping create all the visual benefits listed above, Vitamin C also works behind the scenes to help protect your skin at a cellular level. Vitamin C can be classified as a potent antioxidant, meaning this ingredient neutralises damaging free radicals before they can wreak havoc on your skin.
For those who need a refresher, free radicals are unstable molecules that try to steal electrons from your body's cells. Free radicals are all around us in the environment and if they're left to their devices, they can accelerate visible skin ageing.
Improves skin texture
Through minimising pigmentation and fine lines, Vitamin C can have a noticeable effect on the skin's texture. Beyond these previously discussed effects, this powerful ingredient can also help to even out the texture of your skin.
What is a Vitamin C Serum?
Vitamin C serums are designed to slot into your skincare routine right after cleansing with just a few drops.
However, Vitamin C serums vary in strength and efficacy depending on formulation and packaging. Look for a serum formulated with l-ascorbic acid with dark or opaque packaging – since this pure form of Vitamin C can oxidise and lose its effectiveness with exposure to sunlight.
How to Add a Vitamin C Serum into your Skincare Routine
Vitamin C is well tolerated by most skin types, so CeraVe recommends applying a few drops of serum to your entire face daily in the morning after cleansing. If you have sensitive skin you may notice a mild tingling sensation. As with most serums, we recommend applying first after cleansing and before moisturising for best results.
Apply to cleansed skin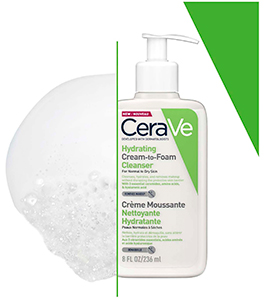 Vitamin C for skin is just like all ingredients in that it requires thoroughly cleansed skin as the basis for its benefits to work. We recommend using our CeraVe Hydrating Cream-to-Foam Cleanser before applying your Vitamin C serum. This facial cleanser effectively removes dirt, oil and pollution from the skin with an amino acid blend, and contains 3 essential ceramides to help maintain the natural protective skin moisture barrier.
Follow with a moisturiser
We recommend following up with a facial moisturiser to seal in the active ingredients from your Vitamin C serum. Our CeraVe AM Facial Moisturising Lotion with SPF 15 is non-greasy, and won't clog pores. Apply daily for 24 hour hydration.
Always accompany with a sunscreen
Although Vitamin C also helps fight sun damage, try not to make the mistake of skipping SPF application. Using sunscreen every day is still an essential step in your skincare routine no matter what else has been applied.