What is Face Serum & What Does It Do?
EVERYDAY SKINCARE
Guide to Facial Serums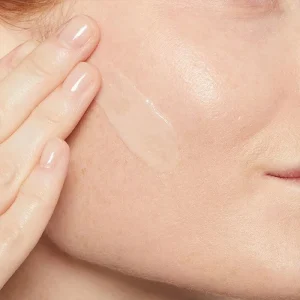 The popularity of facial serums has increased dramatically in recent years, as more and more people learn the benefits of including serums in their daily skincare regime. However, the world of serums can sometimes be confusing to newcomers. Facial serums involve a wide variety of powerful ingredients and potential benefits and each serum is suitable for different skin types and concerns. Fortunately, this means there's a facial serum for everyone.
Read on to learn why you should implement a facial serum into your regime, as well as how and when to apply serums to achieve optimal skin benefits.
What is a facial serum?
Facial serums are lightly textured skincare formulas with a high concentration of powerful ingredients. Unlike a typical moisturiser or cream, facial serums are thinner in texture with a comfortable lightweight feel. Serums are usually formulated with a water-based formula, although some serums contain oils instead. Compared to cleansers, moisturisers or other steps in your daily skincare regime, serums typically have higher concentrations of active ingredients.
What does serum do?
Knowing that serums are lighter and more concentrated than moisturisers or creams, the next logical question is what is serum used for? Serums are a great way to efficiently deliver beneficial ingredients directly to the skin. Their lighter formulas allow for quick absorption into the skin, making facial serums an ideal step to slot into your daily skincare regime between cleansing and moisturising.
Serums deliver beneficial ingredients through the stratum corneum (outermost layer of the skin) into the deeper layers. Once there, these ingredients can work within the skin to target skin concerns such as dryness, blemishes, pigmentation or sun damage.
Which serum should I use?
Facial serums vary widely in their ingredients and benefits. Some serums are hydrating, some provide antioxidant protection from free radicals, whereas others target visible signs of ageing like fine lines and wrinkles. To find the right serum for your individual needs, you must first understand the skin benefits of key ingredients and how they work with different skin types.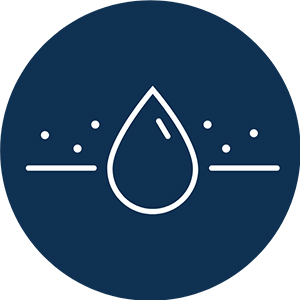 Understanding facial serum ingredients
Hyaluronic acid is a highly sought-after ingredient in facial serums. Hyaluronic acid is a powerful hydrating ingredient found naturally within the skin that diminishes with age. Using a serum enriched with hyaluronic acid helps keep moisture at the stratum corneum, leaving skin nourished, hydrated, and healthy-looking.
This ingredient is just one of the stars of the serum world. Other common serum ingredients include Vitamin C for brightening and protecting the skin, hydroxy acids for chemical exfoliation and retinol for ageing skin or skin prone to mild acne.
Understanding your skin type
If you're not certain of your skin type, look for the following key signs to help identify the right facial serum for you. Oily skin is often prone to shine and blemishes, while dry skin can be prone to flaking and feelings of tightness. Combination skin tends to be oily around the t-zone but dry around the cheeks.
Your facial serum needs are highly dependent on your skin type. Since facial serums are formulated to target specific skin concerns, the ideal face serum for dry skin may look quite different to the ideal face serum for oily skin. For example, dry skin is more suited to a hydrating face serum containing hyaluronic acid, whereas skin prone to mild acne may see more benefit from a retinol serum.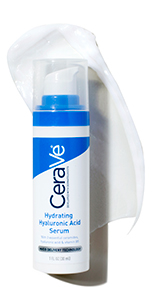 How to apply facial serum
Integrating a facial serum into your skincare regime has many benefits, however it's important to understand how to apply your serum correctly. The order and manner of serum application can make a significant difference to efficacy.
Many facial serums can be applied every day, but some need to be slowly introduced or used less often. Be sure to check the directions for use related to your facial serum of choice or consult a skincare expert. Serums are designed to be applied after cleansing but before moisturising. Freshly cleansed skin provides a blank canvas for the facial serum to properly absorb and moisturiser seals in the powerful ingredients and maintains the skin's hydration levels.
Follow our simple skincare regime to gain maximum benefits from the powerful ingredients in your facial serum.
Apply facial serum immediately after cleansing
Apply a few pumps of our CeraVe Hydrating Hyaluronic Acid Serum to freshly cleansed skin. The hyaluronic acid will help the skin to retain moisture throughout the day, binding water to the skin's surface for effective hydration. This multi-functional serum is also enriched with ceramides to help strengthen and maintain the skin's protective barrier.
Hyaluronic acid is suitable for all skin types and can be used every day as part of your AM and PM skincare regime.
Follow up with a facial moisturiser
Seal in the powerful hydration from your facial serum by smoothing our CeraVe Facial Moisturising Lotion gently across the entire face and neck area. This lightweight facial moisturiser is non-greasy to prevent dryness without clogging pores.
Use this moisturiser morning and night to seal in your facial serum.
CeraVe's range of skincare is formulated with dermatologists to help strengthen and maintain the skin's moisture barrier. Explore our full range to build a skincare regime suited to your skin type.